NOTIFY ME!
Be the first to know
meet our cause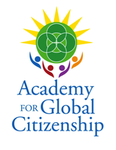 Academy for Global Citizenship

Location(s):
4647 W 47th Street
Chicago, IL 60632
The Academy for Global Citizenship is an International Baccalaureate candidate school that offers a relevant, engaging, and challenging educational program for all children. Every child is held accountable for achieving rigorous academic expectations. Our inquiry-based learning curriculum provides an opportunity for learners to construct meaning through concept-driven units of study. Students become environmentally and internationally minded by learning how their choices impact their community and ultimately the world. The Academy for Global Citizenship places an emphasis on the total growth of the developing child by encompassing social, physical, emotional, and cultural needs in addition to academic development. As a community of learners, professionals, and families, teachers work collaboratively to ensure the learning environment supports high achievement.